Better Marketing for Deck & Porch Builders
$399/month + Ad Spend for Big Results!
Many deck builders feel overwhelmed keeping up with all the new marketing trends. At BuildMoreDecks.com we developed a creative marketing plan for deck builders that generates more leads and increases sales. That way, you can focus on building more decks!
Spend Less Money. Get More Leads.
Are you ready to dominate the search engine game and take your deck and porch building business to the next level?
The Build More Decks Ads package is the answer!
With this cutting-edge tool, we'll maximize your coverage across search engines, including Google Search, Maps, YouTube, and Google Partner sites.
Our team of Certified Google Ads Experts will create a customized campaign with optimized keywords and targeted ads to ensure your business is seen by the right audience.
Plus, with regular reporting and analytics, we'll track your progress and make adjustments to ensure you're always ahead of the game.
Don't wait – sign up now and start seeing results!
A Few Deck Builders We've Helped

Build More Decks
"From a marketing standpoint Build More Decks not only dramatically increased my web presence but provided a simple but much better and more cost effective marketing strategy. Their approach to websites and social media outperformed my previous website and blended marketing approach which I was investing significant dollars. My brand recognition in my market and the lead production grew quickly to a point I was able to discontinue previous efforts reducing my overall marketing expense to a fraction of the cost."
Charlotte Decks & Porches
Ranking #1 on Google for primary service areas for deck & porch builder searches using SEO.
Peachtree Decks & Porches
Starting in 2012 produced marketing videos and ranked #1 in Google for major Metro Atlanta cities using SEO.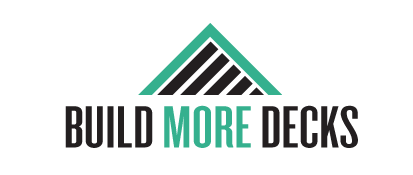 Are you a deck builder struggling to build more decks, because your website doesn't get enough traffic?
You're not alone. In the past, search engine optimization (SEO) used to work wonders, but Google's constant changes have left many feeling lost and frustrated.
Nowadays, it's difficult for deck builders to stand out amidst the sea of ads and competitors. With organic search results pushed down the page, you may be shelling out big bucks on marketing without seeing any real results.
You've invested time and money into your business, but it's disheartening to see your efforts go to waste. You need a steady flow of leads to keep your team and equipment busy, but the lack of results leaves you feeling defeated and frustrated.
Build More Decks marketing for deck builders is here to help you regain control of your marketing. We're focused on what truly matters: getting your business to the top of Google searches in your service area. By using our techniques, you'll start getting more website traffic and leads in no time.
With our deck builder marketing and ad management package, you'll experience better leads and visibility. We'll get you set up quickly, and you'll finally have the coverage you need with the least amount of spend possible.
Imagine the relief of knowing your marketing is finally working. As you show up in search ads, display ads, maps, and Google partner networks, you'll feel confident that you're getting the most out of your marketing budget. You may even end up with more leads than you can handle! (but don't worry, you can start charging more and do more projects with better margins.)
Don't let your marketing struggles hold you back any longer. Sign up for our deck builder marketing and ad management package today, and let Build More Decks help you transform your business and achieve the success you deserve.
But what if it doesn't work?
Its going to work, we're so confident that if you don't get more traffic to your website and generate leads we'll refund your management fee for the month, and you can cancel the service at any time.